I have a few complaints how Unity is not Gnome. Yes indeed it is not.
Unity
is a
shell interface
for the
GNOME
desktop environment
developed by
Canonical Ltd
for its
Ubuntu operating system
. ~
Wikipedia
So even though it is the size of Gnome. It is only a shell. Not a entire UI as it is downloaded with Gnome 2.23 on the version of Unity I have. So Ubuntu 11.10 will be shipped with the newer Unity 4.x which is a Gnome 3.x based shell. So yes indeed it is a shell!
Sorry its just that I have received a few emails and complaints about this. So yes it is a shell just like the review forecasts it as.
Once again I will go over the schedule.
September 2, Ubuntu Natty Review ~ done on August 31st
September 9, Linux Mint Katya Gnome Review ~ Gnome 2.23
September 16, Debian Squeeze Review ~ Gnome 3.x
September 23, Top software of August ~ Google Earth, SuperTuxKart
September 30, The Ubuntu vs Mint Sibling rivalry ~ Special for September
Just blurring out that it is not Gnome.
So until the 9th I want to keep going through Linux Mint Katya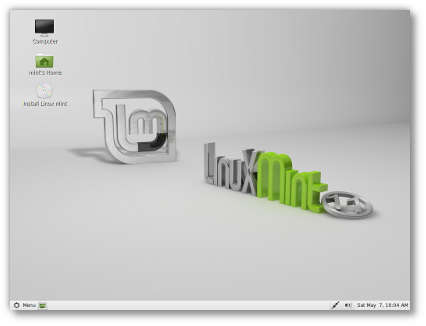 Thank you!